Who we are
Sámara Paraíso
We are more than just some bungalows. It is a small piece of paradise by the beach and located in the middle of the forest. It was a dream of peace and quiet that gradually came true.
Here you can feel the energy and the stamp of its creators as well as that of the nature that surrounds it.
The facilities are of high quality with unique decoration and the comfort you crave for.
Our friendly staff is always available to make your stay with us an unforgettable experience.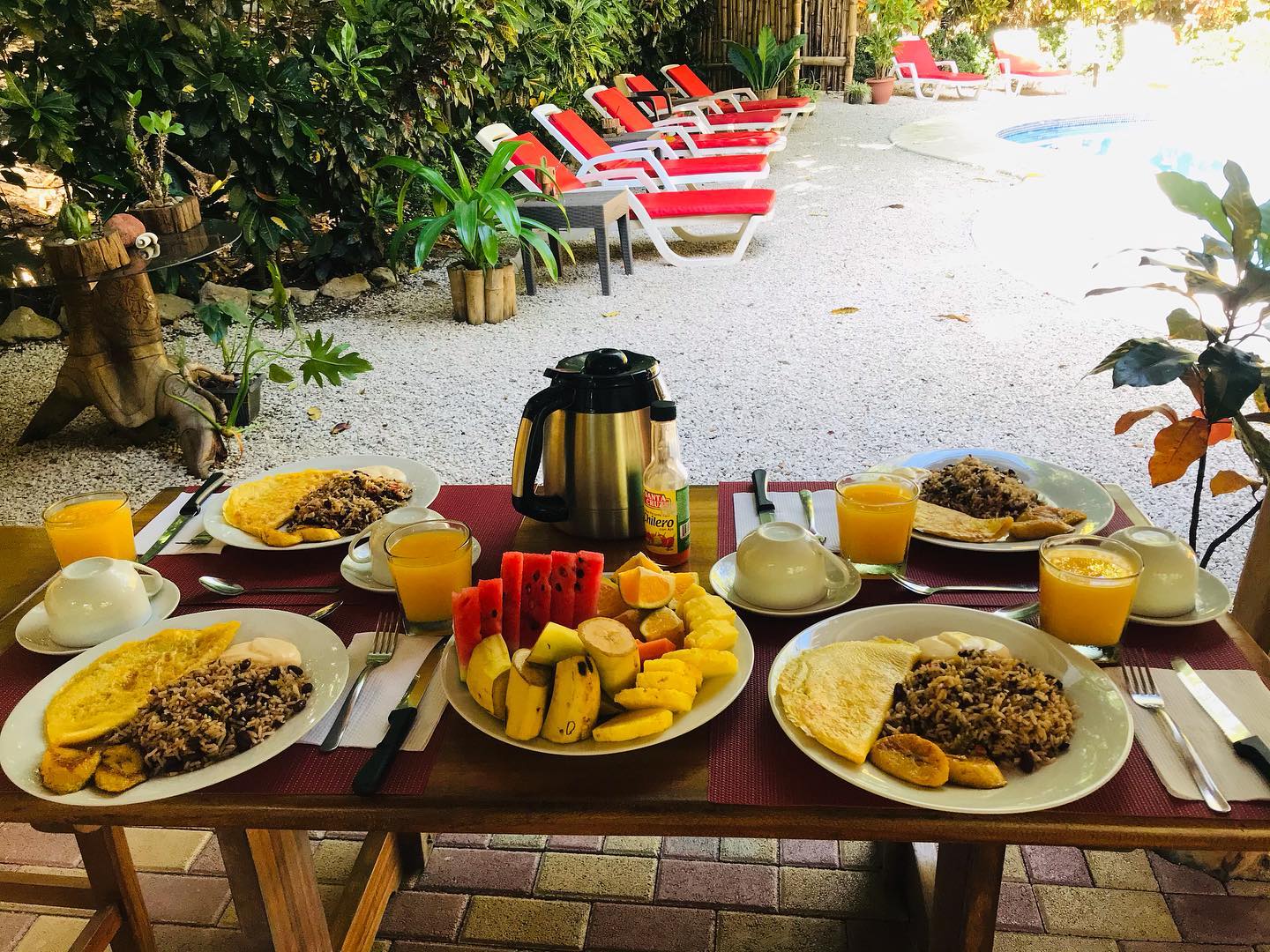 Very nice experience with our four kids. Swimming in the pool with monkeys over the head, many other animals. Close to the beach and quiet. Thanks for the great breakfasts... read more and the top service. Olivier and Oriane
Olivier2121


April 17, 2021
My mom, my sister + her spouse and I stayed in the Superior Family Bungalow with Balcony and it was perfect! The staff was helpful and friendly at check-in, during... read more breakfast, or anytime we had questions.
The hotel is a short walk from some of the best restaurants in Samara, but its distance from the heart of town gives it a private-resort feel. We rented a golf cart to get from the hotel to "downtown" Samara or the beach, which worked out perfectly: highly recommend!
Our villa was very comfortable and the housekeeping was terrific. The kitchen was regularly re-stocked with bottles of drinking water. The A/C units kept the villa SUPER cool, and the hammocks and beds were so comfortable.
We had such amazing memories here! 🙂
Jane L


August 28, 2020
Beautiful, comfortable well-designed casita with everything you could need. Very, very clean despite being in the middle of nature. Pool was quiet and nice alternative when the beach got too... read more hot. Wildlife here and there: a couple coati, lots of birds and frogs, monkeys and their sweet cat. Natalia was very helpful.
20 min walk to town, if you don't mind walking you don't need a car - we barely used ours. There are a couple of great sodas nearby.
Nearest beach is 15 mins walk in Cangrejal (really nice but watch for sting rays). Recommend a 30 min walk to "secret" playa izquierda to watch the sunset and hermit crabs.
The curtains were thin so if you want to sleep in late bring an eye mask. 5% charge on card payments (bring $!)
catzrul3


March 8, 2020
Connect with nature
Our property is located in the middle of the forest and with immediate proximity to three beautiful beaches, of which Playa Sámara is the most popular. 100 meters from the hotel is the entrance to Playa Izquierda, a hidden beach. Less than a kilometer away is Playa Buena Vista, where the turtle refuge is located, ideal for walks and horseback rides.
On all these beaches you can enjoy beautiful sunsets.
This is an ideal place for beach and nature lovers. The best part is that you will feel at home here.
OWNER & HOST
Cindry
Cindry was born and raised in Sámara, Costa Rica. She is your contact person for all your questions and will be happy to give you all the tips to explore the area.
She speaks English, Spanish and Italian.
"Phenomenal! Cindry was an amazing host! Excellent!"
Beaches
We are in the middle of three beautiful beaches.
600 meters from a hidden beach called Playa Izquierda.
And only 5 minutes away from the beaches of Sámara and Buena Vista.
Health & Wellness
Massages
Yoga
Other treatments
Outdoor & Adventure
Sámara Beach is a beautiful bay and offers infinite activities and tours to entertain and enjoy.
Horseback riding – visit the forest and nearby beaches, waterfalls, and more.
Walks in the forest, guided by an expert guide
Surfing lessons
Kayak tours
Turtle Tours
Fishing- and Dolphin tours
This and much more you can enjoy!
Day Trips
From Sámara you have the possibility to make many different day trips.
From visiting beautiful beaches along the coast to hiking or visiting national parks.
Check-in & Check-out
Check-in is between 3:00 PM and 12:00 AM.
Please let us know in advance when you will arrive.
Check-out is until 11:00 AM.
Cancellation Policy
Cancellation and prepayment policies vary according to accommodations type. Check what conditions might apply to each option when making your selection.
Visit Us
Your Home from Home